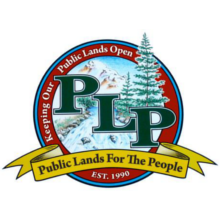 Latest News
June 17, 2019 Hello Friends,
The much-anticipated "Federal Strategy to Ensure Secure and Reliable Supplies of Critical Minerals" has now been released by an interagency report. This strategy was set in motion by President Trump's Executive Order 13817, "A Federal Strategy to Ensure Secure and Reliable Supplies of Critical Minerals," on December 20, 2017. The Executive Order directs the Secretary of Commerce, in coordination with heads of selected executive branch agencies and offices, to submit a report to the President that includes key points to help the ailing U.S. mining industry and the U.S. minerals supply chain.
This report focuses on 6 call to action items, 24 goals, and 61 recommendations that describe specific steps that the federal government will take to achieve the objectives outlined in Executive Order 13817. Call to action number 5 is of the most importance to PLP and our members because this section will benefit the average miner and public lands user who embraces multiple-use access principles upon our public lands.  PLP's Clark Pearson and the ICMJ's Prospecting & Mining Journal's Scott Harn delivered many educational materials (and complaints) in multiple meetings with federal agency department heads over the course of two years covering many of the points now called for in this new Federal Strategy report.
We wish to thank our membership and our financial sponsors that allowed us to make these important trips to DC so that the decision makers could better understand our specific needs in the over-arching quest for regulatory relief.
The following sub parts of call to action number 5 we wish to highlight and are as follows:
5.2          Revise land-use planning processes to require that Surface Management Agencies (SMAs) designate and classify lands based on whether they are prospectively valuable for mineral development.