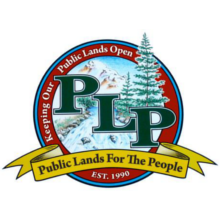 Judge Ochoa Stays CEQA Ruling in Remarkable Court Proceeding
In San Bernardino Superior Court, Judge Gilbert Ochoa candidly admitted that the mining community is being denied justice in his own courtroom by deferring a decision on the CEQA case. In what amounts to a judicial olé, Judge Ochoa is kicking the can down the road until the California Supreme Court rules on the Brandon Rinehart case.
-PLP Editor
Comments from Attorney James Buchal:
This morning was the scheduled time for Judge Ochoa to hear and rule upon CEQA and Administrative Procedure Act challenges to the Department's FSEIR on suction dredging, as well as the time set for a hearing on a motion for summary judgment (and the Department's counter-motion for judgment on the pleadings) concerning the question whether AB 120 and SB 1018 were unconstitutional for violation of the "one subject" rule in the California Constitution.
The hearing was delayed because the Judge was in the process of preparing his tentative ruling (poor quality camera copy attached—I'm still at the airport): he would not decide anything; everything would be stayed pending a ruling in People v. Rinehart. I was given the opportunity to contest the tentative ruling, and pointed out to the Judge that while there was some limited overlap between the federal preemption issues and the CEQA arguments, the "one subject" case had nothing to do with People v. Rinehart.
I explained that we were in the process of getting water quality permits or waivers, but even if we got them, the unconstitutional provisions of AB 120 and SB 1018 would still require certifications about birds, noise, wildlife and historical/cultural issues, such that we could not get suction dredging permits even to run under the restrictive 2012 regulations. Striking down AB 120 and SB 1018 would remove all legal obstacles (other than water quality certifications) to the Department's issuance of permits under the 2012 regulations without regard to any federal preemption issues. I was interrupted in mid-argument as I then strayed into the merits of the CEQA baseline argument (which also has nothing to do with federal preemption).
At the end of the hearing, after hearing from the Department, which reversed its earlier position that we needed to decide these issues, I said that of course the Department and Tribe were happy for delay, that justice delayed is justice denied, and this was unfair. The Judge remarked that he agreed with my last observation, it was unfair, but there was nothing he could do about it.
Whether or not a federal court will recognize the extraordinary nature of our treatment in the California courts as, in substance, a concerted effort to frustrate federal civil mining rights, remains to be seen. This morning's developments are certainly more evidence in support of that position.
James L. Buchal
Murphy & Buchal LLP