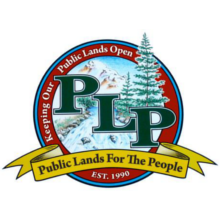 To all PLP membership and friends of PLP,
I am shocked and saddened by the letter you may have received or read dated August 17, 2016 by the Rogue Board.
All of you are aware that, I am one of the Founders of Public Lands for the People (PLP) along with Barry Wetherby and Jerry Hobbs. I have also been one of the biggest supporters with my time, donations and direct funding. Many of you have seen me at the shows along with working with many of you.
I have considered all of the signers on that letter to be both friends, clients and professional competitors in the mining business for my entire career of 35 years. In the past they have given of their time, talent and in some cases their money in the support of miner's rights. We have all worked together. I thank them all for their service.
The letter that they signed neglects many important facts and long time friendships to accuse me and the other well meaning members of stealing from the organization that I started. I resent the implication and I'll fight the allegations.