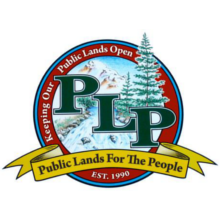 2/12/2019
The Bohmker Case: Your Assistance is Needed
The PLP board of directors is asking your help in order to have the United States Supreme Court hear Bohmker (et al) vs Oregon.
Bohmker vs Oregon is spearheaded by the Waldo Mining District and the Galice Mining District and seeks to challenge Oregon's prohibition on all motorized placer mining in streams designated as essential salmon habitat. On September 12, 2018 the U.S. Ninth Circuit Court of Appeals ruled against the miners. As a result of that ruling, the miners filed a petition for review in the United States Supreme Court on January 21, 2019.
The miners are asking everyone in the mining community to write letters in order to convince the Solicitor General to recommend the Supreme Court hear the case. Attached are editable sample letters addressed to President Trump, Solicitor General Francisco and Assistant Attorney General Clark.
PLP has provided financial assistance to the Oregon miners and will be signing on to an Amicus Brief to the Court. We strongly urge you to submit letters to the individuals in the attachments and to make a financial contribution to the Waldo & Galice Mining Districts in order to defray legal costs. Please visit their websites for detailed information and learn more about these two organizations fighting for your rights.
Thank you for your assistance,
PLP Board of Directors