PLP Octoberfest
2015 PLP Octoberfest Fundraiser Event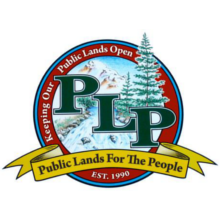 IN HONOR OF JERRY HOBBS
PLP is celebrating it's 25th Anniversary this year! Please come out to honor Jerry and celebrate PLP's many fine accomplishments with us! We will honor Jerry's memory and acknowledging his role in mentoring those who are carrying on his legacy of keeping our public lands open to multiple use.
Event Location: Sleepy Bear Mining, Randsburg, CA
Who: EVERYONE is welcome to join in this event.  The claim will be open to prospecting, metal detecting, off-roading, dirt biking- camping etc. 
When: Friday, Saturday, Sunday & Monday October 9th through 12th, 2015
Pre-registartion is REQUIRED, donations are $50.00 per adult 18 and over & $10.00 per participant 17 and under.
Donations include: Entry into the 4 day event, motorhome & tent camping, Saturday night BBQ, bonfire, music, prize give-away entries, speakers/seminars, community dig put on by Keene Engineering (see details posted below), gold panning with the GPAA for adults and gold & GEM panning for participants 17 & under. Participants 17 & under will receive a GPAA gold pan and a GPAA scoop to keep & use at the GPAA's panning station.  Additionally, the GPAA has invited participants to tour the Duisenburg Lost Dutchman's Mining Association Camp, which is just a few miles away.
Post date:
Sunday, September 13, 2015 - 6:11pm